SPECIFIC DESCRIPTION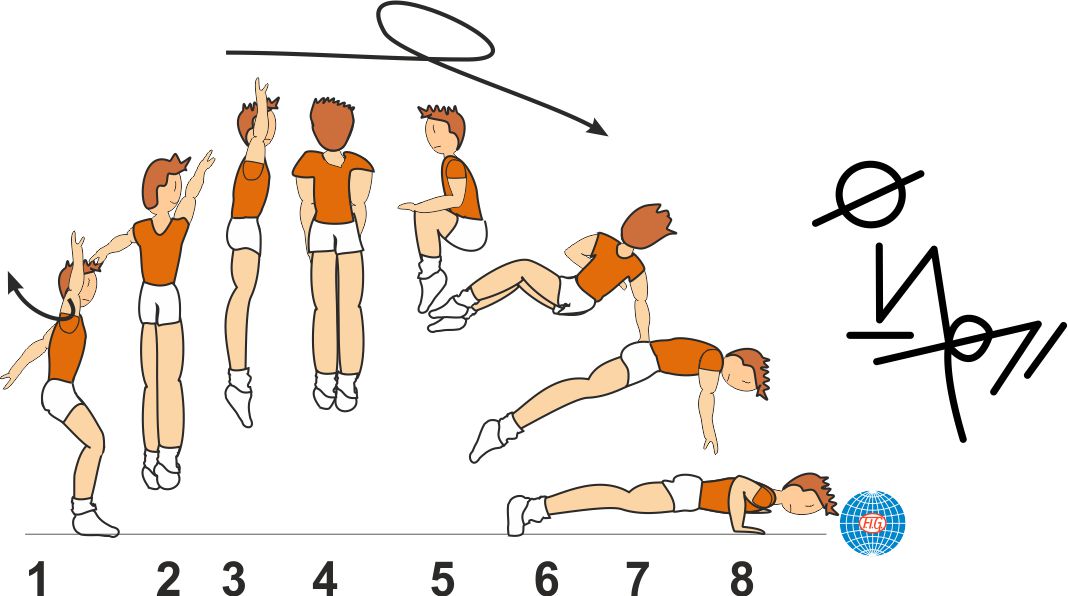 1 ½ TURN TUCK JUMP ½ TWIST TO PUSH UP
A Vertical Jump with a 540° turn into Tuck.

The body twists 180° while airborne, inclines and prepares for landing.

Landing in Push up, facing the same direction from the start.
MINIMUM REQUIREMENTS
Tuck form must be shown with knees at least parallel to the floor.
All elements must be performed without a fall.
To be recognized as elements with turn(s), the turn must be completed minimum of 3/4 of the last turn or the element will be downgraded to the next lower value.