SPECIFIC DESCRIPTION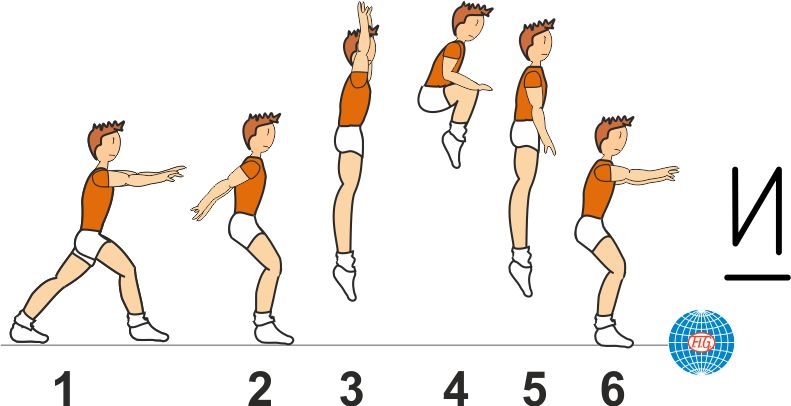 TUCK JUMP
A Vertical Jump.

Legs are lifted, with knees bent close to the chest to show a Tuck.

Landing feet together.
MINIMUM REQUIREMENTS
Tuck form must be shown with knees at least parallel to the floor.
All elements must be performed without a fall.
To be recognized as elements with turn(s), the turn must be completed minimum of 3/4 of the last turn or the element will be downgraded to the next lower value.