SPECIFIC DESCRIPTION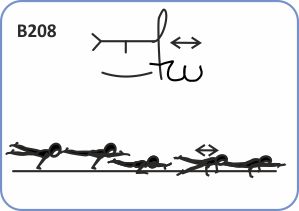 STRADDLE PLANCHE TO LIFTED WENSON BOTH SIDES
Straddle Planche.

Hold 2 seconds during the skill.

Bend the arms, kicking one leg laterally forwards to the lifted Wenson.

Change the front leg with rear leg without touching the floor.
MINIMUM REQUIREMENTS
All elements in Group B must be held for 2 seconds, and performed without fall.
The straight body must not exceed 20° above the horizontal.