SPECIFIC DESCRIPTION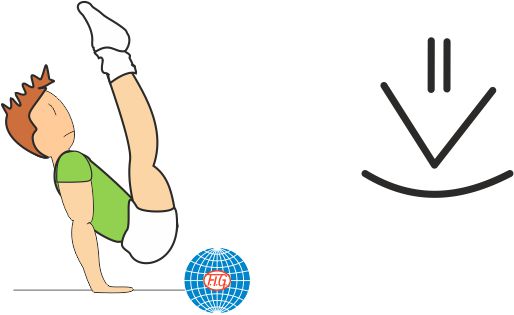 V-SUPPORT
The body is supported by both arms with only the hands in contact with the floor.

The placement of the hands: Both hands are placed at the side of the body close to the hips.

Hips are flexed and legs together are lifted to the vertical, close to the chest (V-Support).
Hold for 2 seconds.
MINIMUM REQUIREMENTS
Must be held for 2 seconds, and performed without fall/touch.
VIDEO REFERENCE