SPECIFIC DESCRIPTION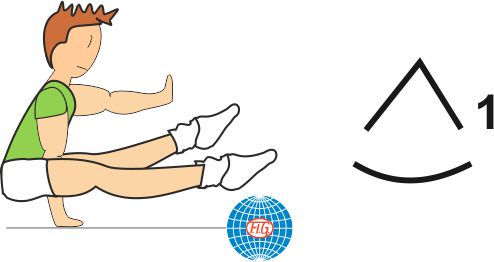 1 ARM STRADDLE SUPPORT
The body is supported by one arm with only the hand in contact with the floor.

Hips are flexed and legs straddled (minimum width 90°) and parallel to the floor.

Hold for 2 seconds.

The placement of the free arm is optional.
MINIMUM REQUIREMENTS
Must be held for 2 seconds, and performed without fall .