SPECIFIC DESCRIPTION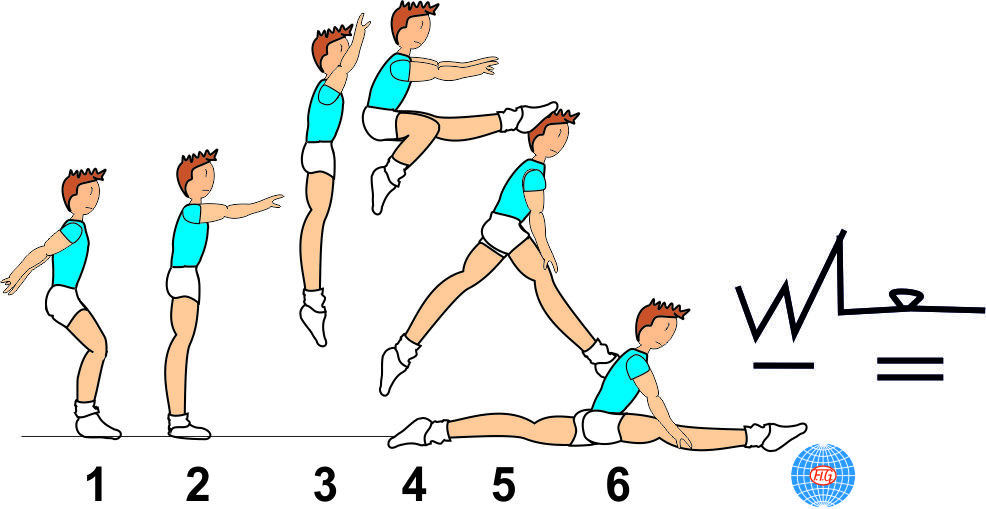 COSSACK JUMP TO SPLIT
A Cossack Jump.

The body inclines and prepares for landing.

Landing in Split.
MINIMUM REQUIREMENTS
Legs at least parallel to the floor
All elements must be performed without a fall.
All elements in Group C landing in Split position, both hands must be on each side of the body on the floor.