SPECIFIC DESCRIPTION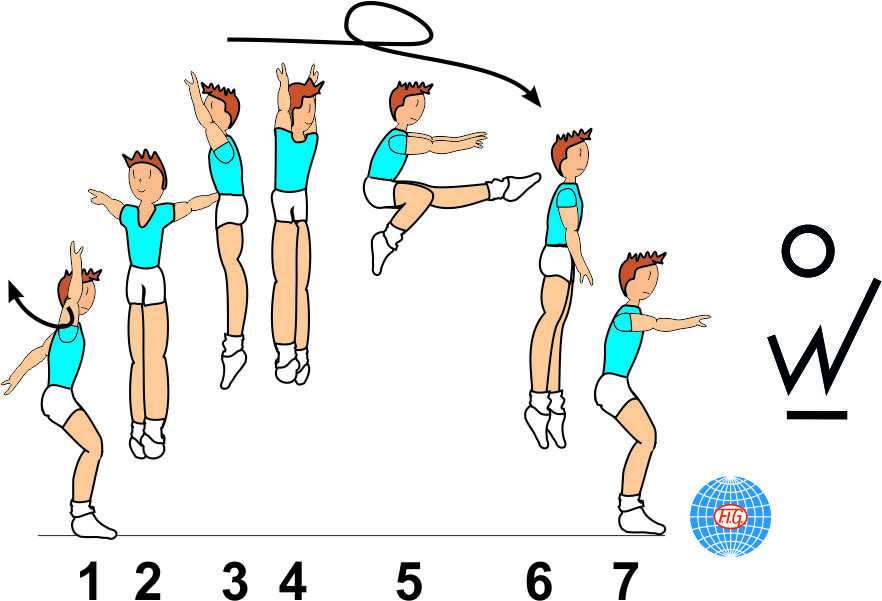 1/1 TURN COSSACK JUMP
A Vertical Jump with a 360° turn.

While airborne show a Cossack.

Landing with feet together.
MINIMUM REQUIREMENTS
Legs at least parallel to the floor
All elements must be performed without a fall.
All elements in Group C landing in PU, hands and feet must land at the same time.
MORE EXAMPLES