SPECIFIC DESCRIPTION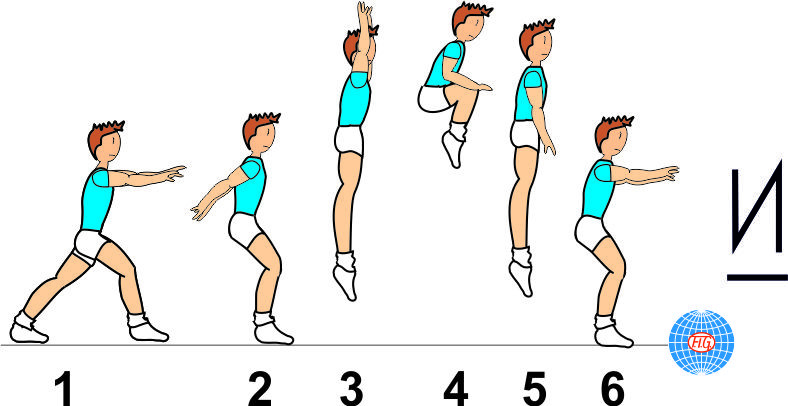 TUCK JUMP
Take off, 1 or 2 feet

A Vertical Jump where the legs are lifted, with knees bent close to the chest.

Landing feet together.
MINIMUM REQUIREMENTS
Legs at least parallel to the floor
All elements in this group landing in 1 or 2 feet must finish in standing position.
All elements must be performed without a fall.