SPECIFIC DESCRIPTION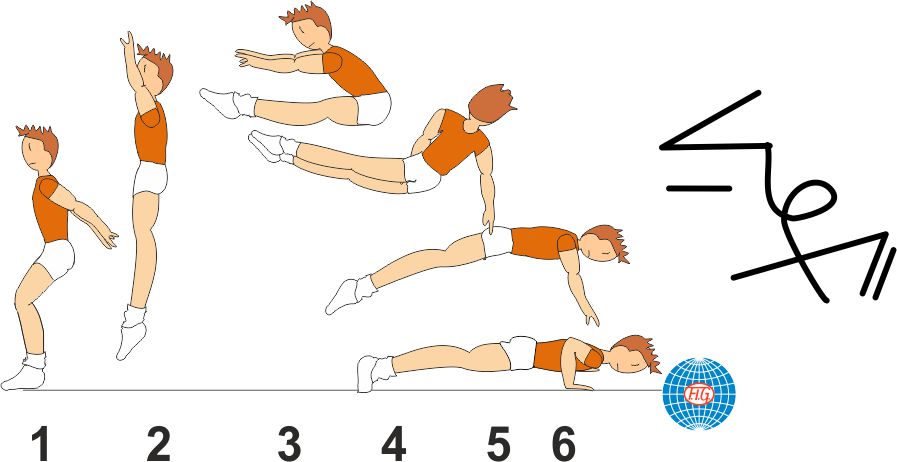 PIKE JUMP ½ TWIST TO PUSH UP
A Pike Jump.

While airborne, the body twists 180°, inclines and prepares for landing.

Landing in Push up.
MINIMUM REQUIREMENTS
Pike form must be shown with knees at least parallel to the floor.
All elements must be performed without a fall.
To be recognized as elements with turn(s), the turn must be completed minimum of 3/4 of the last turn or the element will be downgraded to the next lower value.