1. 20th ANNIVERSARY 1995 – 2015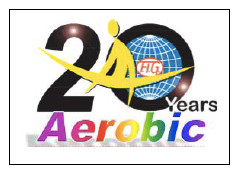 The official celebration of the 20th anniversary of AEROBIC began in June with the 1st European Games in Baku (AZE).
For this occasion event, FIG send a special USB memory stick «20 years Aerobic» to all the member federations, as mentioned in the
previous NL, including also videos to help the federations to develop Aerobic «How to start Aerobic» and a «special edition of the World
championships 1995 to 2015» (
see FIG web site
).
This electronic full-colour magazine SOUVENIR presents most of the champions who made the history of Aerobic these last twenty years (see Fig web site, here)
Some documents can be downloaded
www.fig-aerobic.com
2. FIG AEROBIC EVENTS 2015 / 2016
• 09 – 11 Oct 2015, Hungarian Aerobic Open 2015, BUDAORS (HUN)
• 29 – 30 Oct 2015, 3rd Korean Open 2015, PYEONGTAEK (KOR)
• 06 – 08 Nov 2015, 9th European Championships 2015, ELVAS (POR)
• 11 – 13 Dec 2015, 5th Asian Championships 2015, HO CHI MINH CITY (VIE)
• 15 – 18 Dec 2015, Pan American Championships 2015, OAXTEPEC (MEX)
• 19 – 20 March 2016, Aquae World Cup 2016 Cat. B, AIX LES BAINS (FRA)
• 02 – 03 April 2016, Suzuki World Cup 2016 Cat. B, TOKYO (JPN)
• 22 – 24 April 2016, Borovets Open 2016, SAMOKOV (BUL)
• 06 – 08 May 2016, World Cup 2016 Cat. B, CANTANHEDE (POR)
• 06 – 08 May 2016, 6th International Open Competition 2016, CANTANHEDE (POR)
3. MULTI SPORTS INTERNATIONAL EVENTS 2016 (to be approved as FIG event)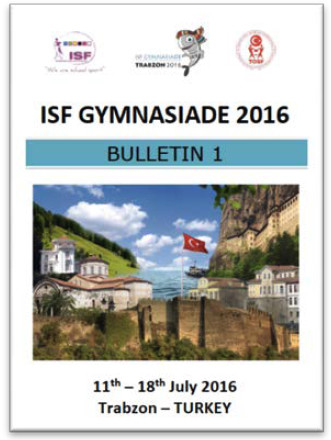 GYMNASIADE, July 2016 (TUR)
The 16th GYMNASIADE, a multisport games for Juniors organised by the International School Federation (ISF), will be held in Trabzon (TUR), from 11th to 18th July 2016.
Besides the traditional sports, athletics, gymnastics and swimming, other sports will be added to the program (judo, karate, chess …). This top event takes place every four years, and brings together more than 2,000 school participants.
For its second participation, the Aerobic Gymnastics becomes an OFFICIAL discipline.
The competitors must be born in 1999, 2000 and 2001 (AG2).
Older or younger competitors will not be accepted.
All participants must be nominated by the country's Official Organisation responsible for School Sport.
maximum number of judges: 2
maximum number of coaches: 2
maximum number of gymnasts: 10 (2 IM, 2 IW, 2 MP, 2 TR, 2 GR):
All Technical officials need to be FIG current brevet holders:
if participating with 1 to 4 competitors the country must send one (1) international FIG judge with valid FIG brevet (level 3 minimum).
if participating with five (5) or more competitors the country must send two (2) international FIG judges with valid FIG brevet (one (1) judge must hold category I, II or III).
2nd GYMNASTICS MEDITERRANEEN CHAMPIONSHIPS, September 2016, (TUR)
The Mediterranean Gymnastics Confederation (Comegym) will organise an international competition in Mersin (TUR) from 8 to 11 September 2016 for all federations affiliated to the COMEGYM, in Artistic Gymnastics (men & women Junior
4. 1. CODE OF POINTS 2017 – 2020
The code of points 2017 – 2020, after having studied all remarks, comments and suggestions sending by all federations in June, has been reviewed in order to simplify the evaluation, improving the performance, and will be ready very soon.
The value of the elements has been reviewed as well the number of the elements and lift, the minimum requirements, the Artistic part and the Age Group programme.
Many thanks to all federations for their support and collaboration.
5. DIFFICULTY TABLE (October 2015)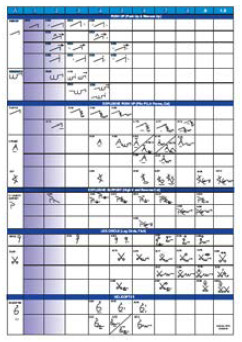 The Difficulty Table has been updated, including all new elements published in the NL 5, February 2015.
The document can be downloaded:
www.fig-aerobic.com,
JUDGES TOOLS