20TH ANNIVERSARY of AEROBIC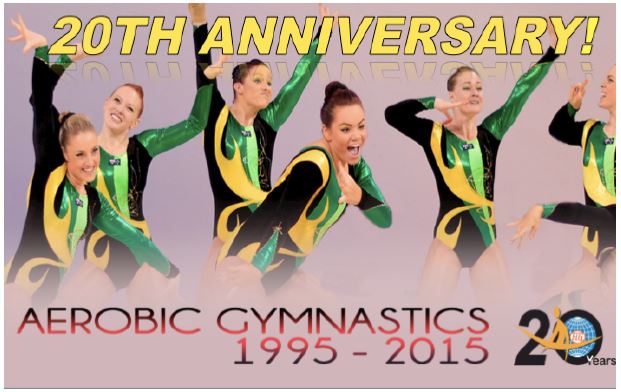 December 1995, the FIG organized in collaboration with the French Gymnastics Federation the 1st FIG Aerobic World Championships in Paris.

2015 will be the year of the celebration of the 20th anniversary of the Aerobic in FIG.

The 20th Anniversary Aerobic Flash Mob has already been presented at the 1st AER Word Cup in Cantanhede (POR), and will be also in Tokyo (JPN) and Borovets (BUL).

To celebrate this event, the FIG and the CT AER prepared a USB stick souvenir " « Aerobic 20th Anniversary » which will be sent very soon to all the federations to present and promote the Gymnastics Aerobics, and give some guidance for developing the discipline (video clips of World championships, 20th anniversary Flash Mob, basic steps and examples of routines).
CODE OF POINTS 2017-2020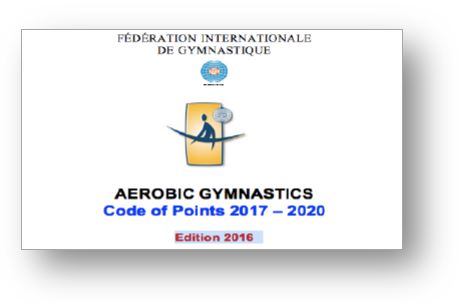 All remarks, comments, suggestions of coaches, judges of member federations will be welcome in order to prepare next code of points.
Please send all the documents to Mireille GANZIN
ganzin.ffgym@wanadoo.fr
at the latest by 27th June 2015.
Thank you in advance for your cooperation.
NEW ELEMENTS 2015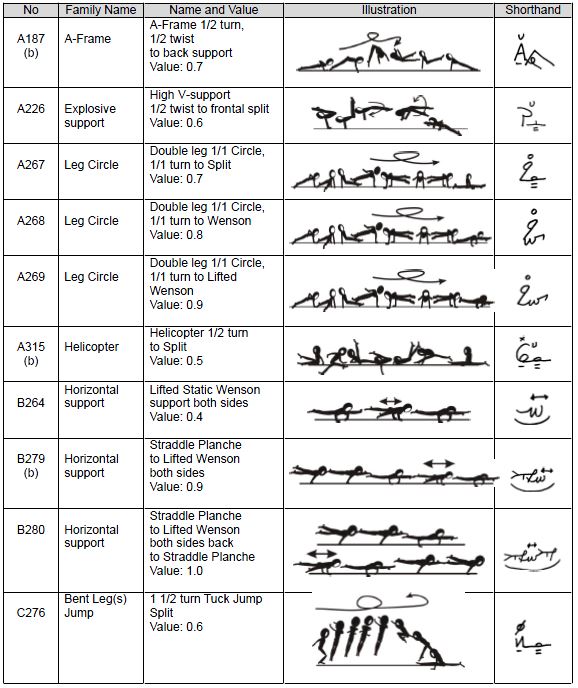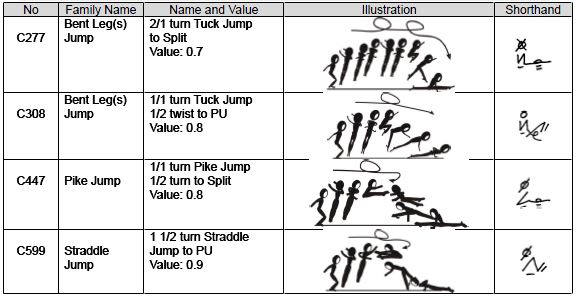 CORRECTIONS: Appendix 2 & 3:

CONTINENTAL GAMES 2015
Aerobic Gymnastics will be present for the first time at ;
- the 1st European Games in Baku (AZE) in June
- the 11th African Games in Brazzaville (CGO) in September.
YOUTH OLYMPIC GAMES
Last meeting, the Executive Committee voted unanimously that AEROBIC Mixed Pairs and ACROBATIC Mixed Pairs should be included in next YOUTH Olympic Games.