SPECIFIC DESCRIPTION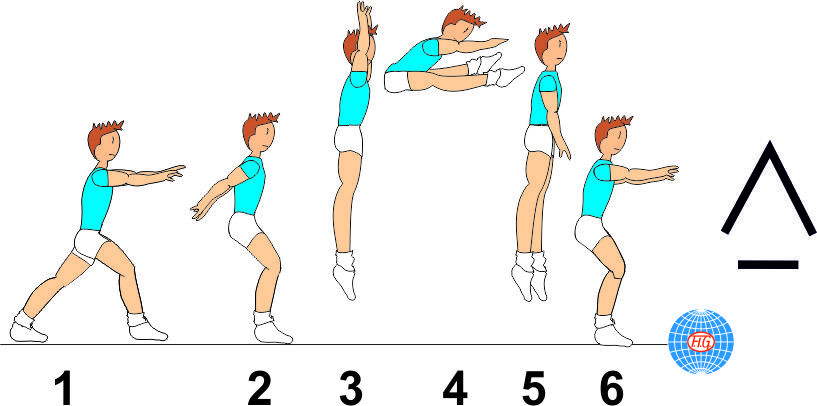 STRADDLE JUMP
A Vertical Jump where the legs are lifted into an airborne Straddle (90° wide open) with arms.

The angle between trunk and legs must not be more than 60°.

The legs must be parallel to or higher than floor.

Landing feet together.
MINIMUM REQUIREMENTS
Legs at least parallel to the floor
All elements must be performed without a fall.
All elements in this group landing in one or 2 feet, must finish in standing position.
All elements in Group C landing in PU, hands and feet must land at the same time.
MORE EXAMPLE