SPECIFIC DESCRIPTION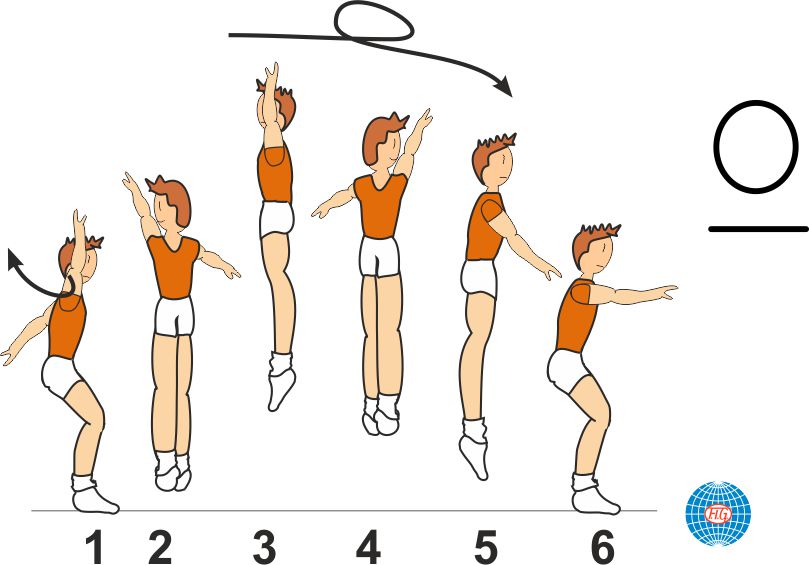 1/1 AIR TURN
A two-foot take off with the body vertical, fully extended.

While airborne the body turns 360°. Position of arms is optional.

Landing with feet together.
MINIMUM REQUIREMENTS
All elements must be performed without a fall.
Both feet lands together.
To be recognized as elements with turn(s), the turn must be completed minimum of 3/4 of the last turn or the element will be downgraded to the next lower value.