SPECIFIC DESCRIPTION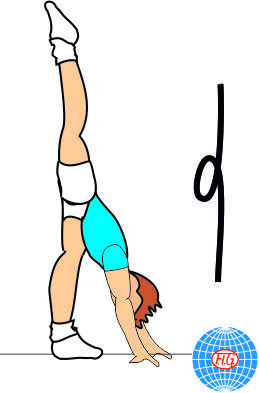 VERTICAL SPLIT
While one leg supports the body, the other leg is lifted 180° to a Vertical Split.

The hands touch the floor besides the supporting foot.

Head, trunk and leg are all alignment.
MINIMUM REQUIREMENTS
• Angle between the legs : 170°minimum
• The foot of the supporting leg in vertical split position or in free vertical split position must remain in contact with the floor.