SPECIFIC DESCRIPTION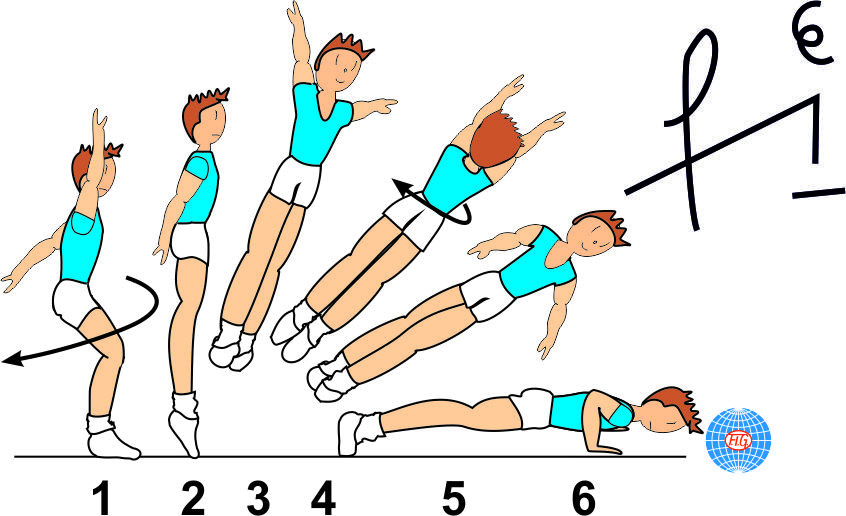 FREE FALL 1/1 TWIST AIRBORNE
A two-foot take off.

The athlete jumps to initiate the fall and at the same time a 360° twist.

Hands and feet land together in Push up.
MINIMUM REQUIREMENTS
All elements must be performed without a fall.
All elements in Group C landing in PU, hands and feet must land at the same time.
MORE EXAMPLE