SPECIFIC DESCRIPTION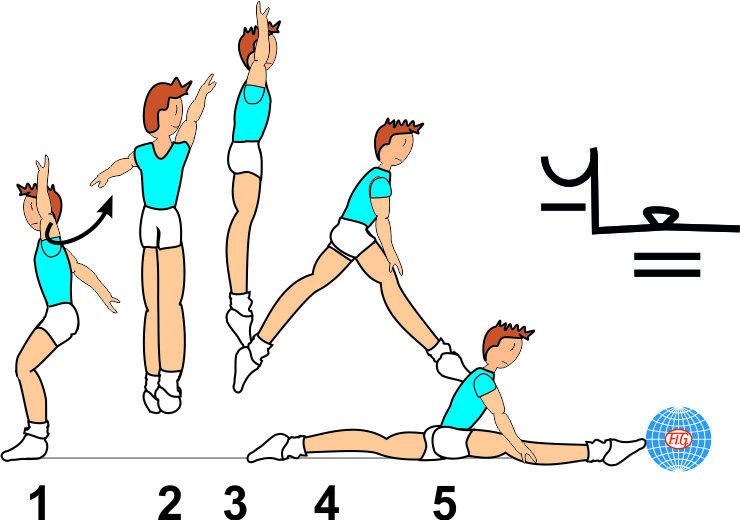 1/2 AIR TURN TO SPLIT
A two-foot take off.

Perform a 180° air turn. The body inclines and prepares for landing.

Split.
MINIMUM REQUIREMENTS
All elements must be performed without a fall.
All elements in this group landing in 1 or 2 feet, must finish in standing position.
All elements in Group C landing in Split position, both hands must be on each side of the body on the floor.