AER NL 27 - October 11 (English).pdf
(810.67 KB)
CALENDAR 2012
International Competitions 2012:

World Cup 2012:
1. Aquae World Cup March 24-26 Aix les Bains, FRA
2. Suzuki Wold Cup - April 21-22 / Tokyo, JPN
3. World Cup Azores - May 16-21 / Azores, POR
4. CZE World Cup October 13-14 Liberec, CZE
5. AUT World Cup October 26-28 Kufstein/Tyrol, AUT
World Championships 2012 :
Location for the FIG Aerobic Gymnastics World Championships and World Age Group Competition for 2012 will be announced shortly. This event will count for the qualification of all categories of the Aerobic Gymnastics as well as the AERO-Dance and AERO-Step for their first participation in the 2013 World Games (Cali, COL).
AERO DANCE & AERO STEP:
All rules and guidelines from Newsletter 25 and 26 are valid except for below information for the World Championships 2012.

Competitors : The number of the competitors (optional gender) will be specified in the Directives

Dress Code : Sequins for Men are NOT ALLOWED (see FIG COP)

Difficulty Elements (Aero- dance) :
- 4 Elements (value from 0.2 to 0.6 point) from different families
- All competitors perform 4 Difficulty elements at the same time

Further information and directives will be sent to all member federations soon.

CODE OF POINTS CLARIFICATIONS
LIFT (pg 27/32): In the case of a standing lift, i.e. one person lifting two persons, the lift cannot be higher than 2 persons standing one on top of the other.

Must be replace: In the case of a standing lift, i.e. one person lifting two persons, the lift cannot be higher than 2 persons, the base in the standing position supporting the lifted person, both on the straight arms (in vertical position).

SOMERSAULT : Prohibited moves (COP page 32/32 & NL 23):
"All somersaults (forward, backward and sideward)" are prohibited
Definition of somersault by Hardy Fink, Director of FIG Academies

A SALTO is a rotating gymnastics element that requires: a minimum 360° in-air rotation forward or backward about the transverse axis in the sagittal plane.

OR

a minimum 360° in-air rotation left or right about the "A-P axis" (anterior-posterior axis) in the frontal plane (side salto).

AND

can be accompanied by any number of twists.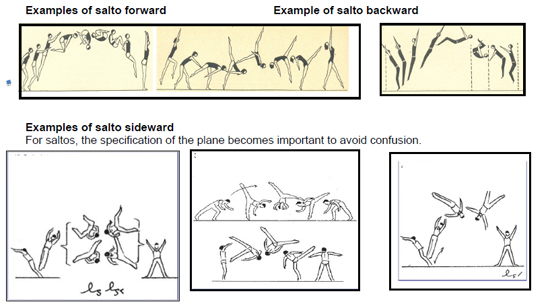 For example:
If we can place a gymnast as if lying on her side horizontally in a tuck position and then rotating her about the transverse axis, we do not call this a salto or a twist. It is more like a spinning top.

The Aerobic element "360° A-frame", or the possible version of it with straight body, rotates about the A-P axis, but in the horizontal plane so we do not call it a salto. This is similar to what is referred to as a "turn-table" in trampoline because it rotates like a turning table or a turning platform.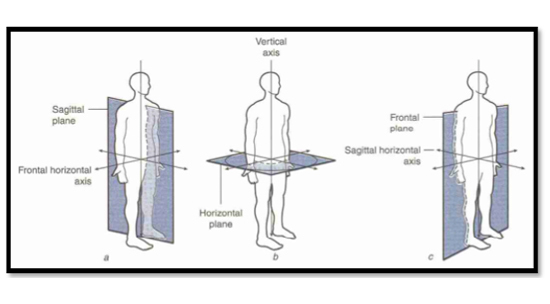 TRANSITIONS
Except prohibited moves, all movements not listed in the element pool of the code of points 2009 – 2012 will be considered as transitions until FIG AEROBIC TC will do full analysis for recognition as new elements with family name, name value and description in January 2012.
NEW ELEMENTS 2012
• Date changes Applications for New Elements must be sent to the FIG Secretariat before 15th January, 2012 instead of 31st January 2012.

They must be received in writing and accompanied by a video (see COP)•



Mireille Ganzin - AER-TC President

Tammy Yagi-Kitagawa - AER-TC Secretary