SPECIFIC DESCRIPTION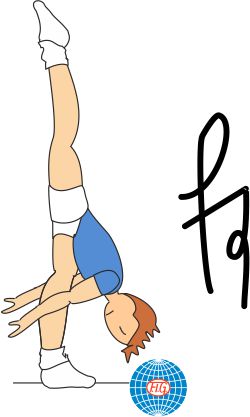 FREE VERTICAL SPLIT
While one leg supports the body, the other leg is lifted 180° to a Vertical Split.

Hands do not touch the floor with the placement of the hands being optional.

Head, trunk and leg are all alignment.
MINIMUM REQUIREMENTS
All elements in Family VIII are not allowed to perform by IM.
All elements in Family VIII must be performed with minimum of 170° angle between the legs.
Supporting leg must be in vertical position.
Supporting leg must not leave the floor.