SPECIFIC DESCRIPTION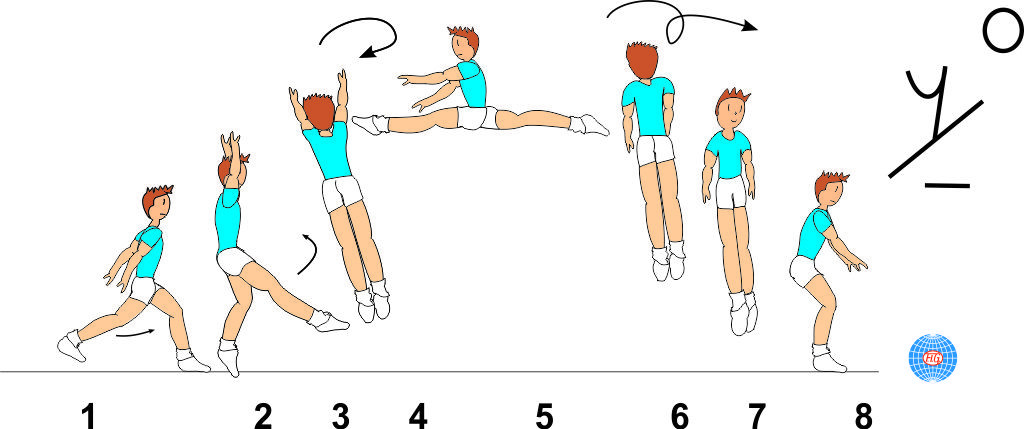 SCISSORS LEAP 1/1 TURN
A one foot take off Leap where the body simultaneously turns 180°.

While airborne legs switch in order to show a Split.

The body then turns 360°.

Land on two feet.
MINIMUM REQUIREMENTS
Split position 170 °
All elements must be performed without a fall.
All elements in this group landing in one or 2 feet, must finish in standing position.