SPECIFIC DESCRIPTION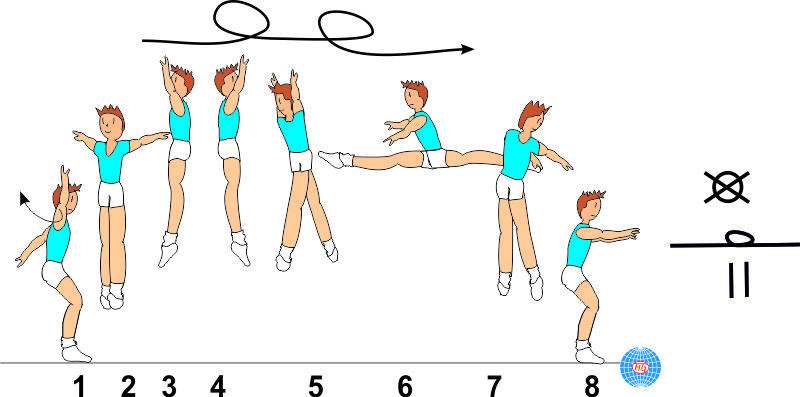 2/1 TURNS SPLIT JUMP
A Vertical Jump with 720° turn.

While airborne, the legs are fully stretched and show a Split.

Landing with feet together.
MINIMUM REQUIREMENTS
Split position 170 °
All elements must be performed without a fall.
All elements in this group landing in one or 2 feet, must finish in standing position.