SPECIFIC DESCRIPTION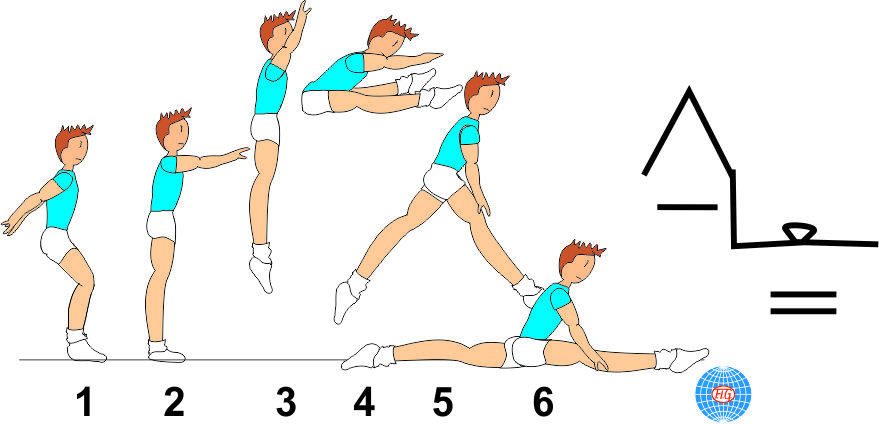 STRADDLE JUMP TO SPLIT
A Straddle Jump.

Then the body inclines and prepares for landing.

Landing in Split.
MINIMUM REQUIREMENTS
Legs at least parallel to the floor
All elements must be performed without a fall.
All elements in this group landing in one or 2 feet, must finish in standing position.
All elements in Group C with incomplete turns of 90º or more will receive 0.1 lower value.